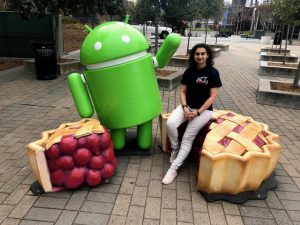 GDPR Ready 4-Day Bundle took place in London, UK in December 2-5, 2019.
GDPR enforcement has begun, and your organization can't afford inadequate compliance. As of July 2019, data protection authorities have announced 360 million euros in fines against organizations ranging from real estate management firms to hotel chains to airlines. More than 300,000 cases and complaints are pending with authorities across the EU.
The IAPP's GDPR Ready training was organized to
understand GDPR requirements,
know which provisions apply to your organization,
learn how to design a response that meets regulatory requirements and builds customers' confidence
gain the knowledge to become a GDPR-ready privacy pro or the certified DPO (data protection officer) so many organizations need. (The IAPP estimates it will take 75,000 DPOs to meet GDPR compliance requirements.)
GDPR compliance starts with knowledge.
Recent research has established that it takes more than 20 hours of training just to acquire a workable understanding of the GDPR, and even more to prepare for a DPO position. The IAPP's GDPR Ready training courses are recognized as the most effective way to prepare for these all-important roles.
COINS supported Shukun Tokas to attend the IAPP's GDPR Ready 4-Day Bundle in London, UK.