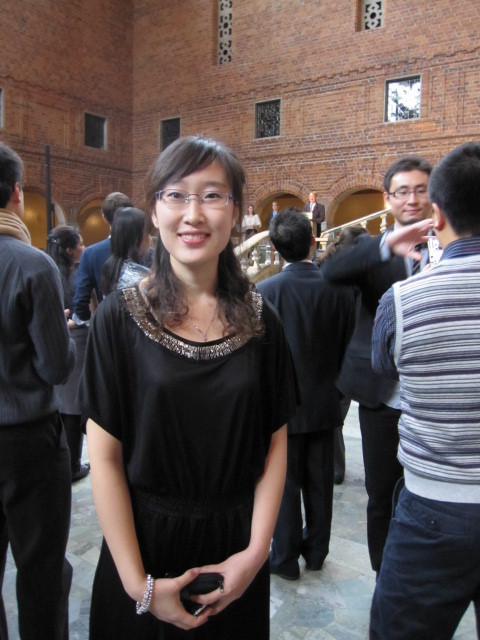 Bo Sun
Ph.D. started in: 2013
Year of graduation: 2018
COINS consortium member: University of Bergen
Supervised by: Lilya Budaghyan, Nian Li, Chunlei Li
Links:




Research area: Secure Software
Project title: Cloud Computing Security
Project description: My project is about cloud computing security, may focus on PaaS' infrastructure security. Currently the cloud computing is very hot topic because it has far-reaching impact for companies, especially small company. Cloud computing can help companies save the initial investment because pay as you go model. Security is the main factor which infects the implementation of cloud computing more broadly. PaaS is the middle layer of cloud computing, it provide platform and toolkit for companies to develop their own products on it. How to evaluate the trust worthy is very important. What I do is research more methods for evaluating the infrastructure security within PaaS.
Publications:

Lilya Budaghyan, Claude Michael Carlet, Tor Helleseth, Nian Li, Bo Sun (2018). On Upper Bounds for Algebraic Degrees of APN Functions
Bo Sun, Lilya Budaghyan (2018). On Classification and Some Properties of APN Functions
Bo Sun, Sigurd Skogestad, Junguo Lu, Weidong Zhang (2018). Dual SIMC-PI Controller Design for Cascade Implement of Input Resetting Control with Application
Lilya Budaghyan, Tor Helleseth, Nian Li, Bo Sun (2017). Some Results on the Known Classes of Quadratic APN Functions
Courses attended:
Events attended with COINS funding:
COINS/SWITS Ph.D. student seminar, Oslo, Norway, 2017
BFA workshop, Os, Norway, 2017
Mathematical Methods for Cryptography , Svolvær, Norway, 2017
COINS Finse winter school , Finse, Norway, 2016
SWITS seminar, Linköping, Sweden, 2016
COINS Summer School on Authentication, Metochi, Greece, 2016
NISK, Bergen, Norway, 2016
COINS seminar on linear attacks in MQ cryptography, Bergen, Norway, 2015
FRISC Finse winter school, Finse, Norway, 2014