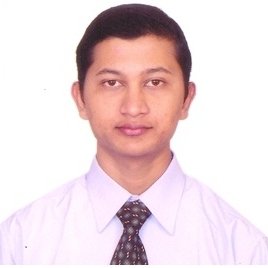 Antorweep Chakravorty
Ph.D. started in: 2012
Year of graduation: 2015
COINS consortium member: University of Stavanger
Supervised by: Chunming Rong
Links: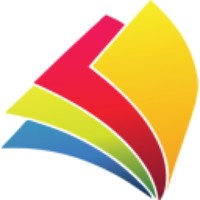 Research area: Privacy
Project title: Safer@Home Analytics: a Big Data Analytical Solution for Smart Homes
Project description: The vast amounts of data generated from sensors in smart homes, can give valuable insights about social and behavioral patters on households and their residents. The goal of the project is investigation & implementation of mechanisms to capture/store vast continuous streams of time series data from optical movement sensors, analyse & mine for anomalies/changes enabling preventive care with mechanisms for presentation/visualization of meaningful information to target user groups (next of kin, care providers, professional services), while ensuring the privacy of participants are preserved. The aim of this project, is to establish an analytical solution focusing on decision-making towards life-style/health of elderly people, with need of being highly responsive, available, scalable, secure and data intensive. A framework for securely, scalability collecting and storing data from smart homes, an statistical analytical platform for data intensive processing and a model for preserving privacy of shared results is to be established. Through a prototype case study, the capacity of the the solution for preventive care would be demonstrated based on non-invasive movement sensor data.
Publications:

Bikash Agrawal, Antorweep Chakravorty, Chunming Rong, Tomasz Wiktor Wlodarczyk (2015). R2Time: A framework to analyse open TSDB Time-series data in HBase
Bikash Agrawal, Antorweep Chakravorty, Chunming Rong, Tomasz Wiktor Wlodarczyk (2014). R2Time: a framework to analyse OpenTSDB timeseries data in HBase
Antorweep Chakravorty (2014). Amerikanere hyller norsk student-idé
Antorweep Chakravorty (2014). Smart eller overvåket?
Antorweep Chakravorty (2014). Spørsmål om Smarthus
Antorweep Chakravorty, Chunming Rong, Pål Evensen, Tomasz Wiktor Wlodarczyk (2014). A Distributed Gaussian-Means Clustering Algorithm for Forecasting Domestic Energy Usage
Antorweep Chakravorty, Chunming Rong, Pål Evensen, Tomasz Wiktor Wlodarczyk (2014). A Distributed Gaussian-Means Clustering Algorithm for Forecasting Domestic Energy Usage
Antorweep Chakravorty, Tomasz Wiktor Wlodarczyk, Chunming Rong (2014). A Scalable K-Anonymization Solution for Preserving Privacy in an Aging-in-Place Welfare Intercloud
Antorweep Chakravorty, Tomasz Wiktor Wlodarczyk, Chunming Rong (2014). A Scalable K-Anonymization Solution for Preserving Privacy in an Aging-in-Place Welfare Intercloud
Antorweep Chakravorty, Tomasz Wiktor Wlodarczyk, Chunming Rong (2013). A MapReduce based K-Anonymization Solution for Sharing of Smart Home Data
Antorweep Chakravorty, Tomasz Wiktor Wlodarczyk, Chunming Rong (2013). Privacy Preserving Data Analytics for Smart Homes
Antorweep Chakravorty, Tomasz Wiktor Wlodarczyk, Chunming Rong (2013). Privacy Preserving Data Analytics for Smart Homes
Antorweep Chakravorty, Tomasz Wiktor Wlodarczyk, Chunming Rong (2013). Safer@Home Analytics: a Big Data Analytical Solution for Smart Homes
Antorweep Chakravorty, Tomasz Wiktor Wlodarczyk, Chunming Rong (2013). Safer@Home Analytics: a Big Data Analytical Solution for Smart Homes
Chunming Rong, Antorweep Chakravorty, Tomasz Wiktor Wlodarczyk (2013). A map reduce based K-anonymization solution for sharing of smart home data
Chunming Rong, Quan Zhou, Antorweep Chakravorty (2013). On Access Control Schemes for Hadoop Data Storage
Tim Majchrzak, Antorweep Chakravorty (2012). Improving the Compliance of Transplantation Medicine Patients with an Integrated Mobile System