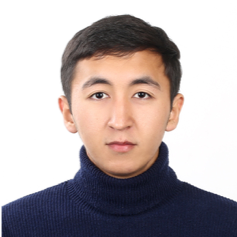 Abylay Satybaldy
Ph.D. started in: 2019
Expected year of graduation: 2022
COINS consortium member: Norwegian University of Science and Technology
Supervised by: Mariusz Nowostawski
Links:


Research area: Cryptography
Project title: Rights and Identity on Blockchains, Trust and Transparency in Digital Society Through Blockchain Technology
Project description: The overall aim of this project is to advance knowledge and understanding of the technology, societal impact, and application potential of blockchain technology. Blockchains are only relevant when they relate mistrusting entities in a social context and serve a real application. Therefore the planned research on blockchains takes a multi-disciplinary approach including technological aspects (cryptographic mechanisms, networking requirements, identity management), societal aspects and application areas. The project team involves 6 PhDs. The main objectives of my PhD study are to develop: efficient and robust rights management with consensus across identity authorities and service providers; methods for privacy-preserving proof of rights and identity attributes; and a deep understanding of the real-life scenarios providing technical solutions to managing the trust links between off-chain and on-chain assets.
Events attended with COINS funding:
COINS summer school, Zoom, Zoom, 2021
Decentralized 2019, Athens, Greece, 2019