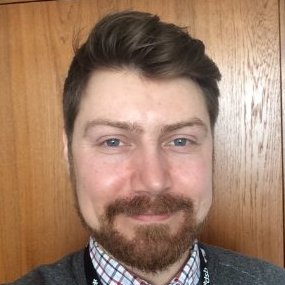 Jon-Martin Storm
Ph.D. started in: 2018
Expected year of graduation: 2021
COINS consortium member: University of Oslo
Supervised by: Audun Jøsang
Research area: Network Security
Project title: Efficient Cybersecurity Mechanisms for ICS and SCADA
Project description: Control systems have been digitized for quite some time, but in the last years there has been a huge push for digitalization within utilites. The need for efficient analysis and use of data from control systems has made the control systems more integrated with traditional IT-systems. At the same time there is larger changes within the control systems themselves. IIoT is on the rise, control systems are using more and more COTS products, and parts that previously were analog are getting digital. This introduces new security issues, and at the same time it might introduce some security solutions. Can existing traditional IT security frameworks and mechanism be used in the emerging ICS and SCADA domain? I'm going to use lab and simulation experiments to explore existing security frameworks and mechanisms to test their efficiency in the industrial control domain. There will be a focus on using opensource solutions whenever possible, to create a low barrier entry point for utilitycompanies who wish to use the research to improve their ICS security.
Events attended with COINS funding:
COINS Finse winter school, Finse, Norway, 2018