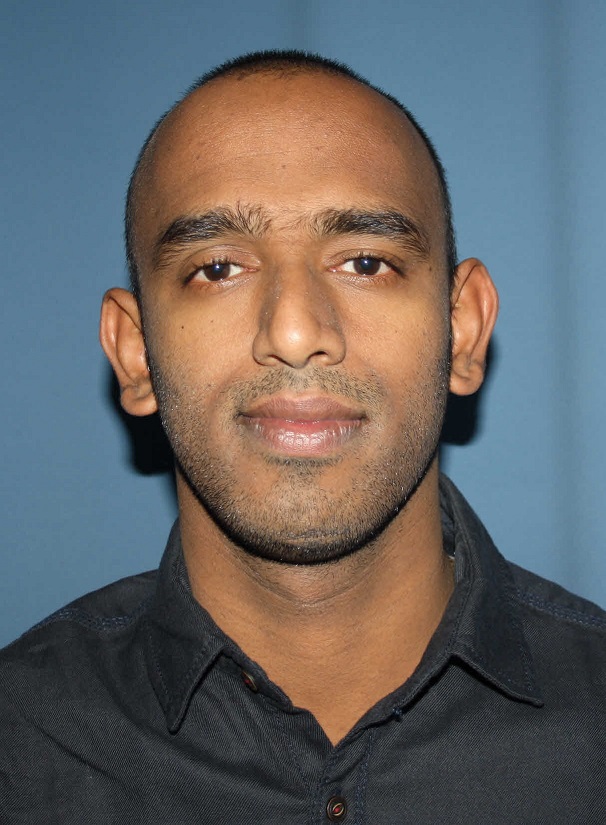 Jayachander Surbiryala
Ph.D. started in: 2016
Year of graduation: 2019
COINS consortium member: University of Stavanger
Supervised by: Chunming Rong, Chunlei Li
Links:




Research area: Privacy
Project title: Information Security in Cloud Computing
Project description: Cloud computing is a promising Internet-based computing model for enabling ubiquitous, on-demand access to a shared pool of configurable computing resources. Yet, failure to ensure appropriate security protection when using cloud services could ultimately result in eliminating any of the potential benefits of cloud computing.
While security and privacy concerns are similar across cloud services and traditional non-cloud services, those concerns are amplified by the existence of external control over organizational assets and the potential for mismanagement of those assets. Transitioning to public cloud computing involves a transfer of responsibility and control to the cloud provider over information as well as system components that were previously under the customer's direct control. Despite this inherent loss of control, the cloud service customer still needs to take responsibility for its use of cloud computing services in order to maintain situational awareness, weigh alternatives, set priorities, and effect changes in security and privacy that are in the best interest of the organization. The customer must ensure integration of cloud computing services with their systems for managing security and privacy. In this research, we will look into different security aspects of cloud computing
and propose appropriate solutions correspondingly.
Publications:

Yuri Demchenko, Zhiming Zhao, Jayachander Surbiryala, Spiros Koulouzis, Zeshun Shi, Xiaofeng Liao, Jelena Gordiyenko (2019). Teaching DevOps and Cloud Based Software Engineering in University Curricula
Weizhong Qiang, Weifeng Li, Hai Jin, Jayachander Surbiryala (2019). Mpchecker: Use-After-Free Vulnerabilities Protection Based on Multi-Level Pointers
Zeshun Shi, Huan Zhou, Yang Hu, Jayachander Surbiryala, Cees de Laat, Zhiming Zhao (2019). Operating Permissioned Blockchain in Clouds: A Performance Study of Hyperledger Sawtooth
Zeshun Shi, Huan Zhou, Jayachander Surbiryala, Yang Hu, Cees de Laat, Zhiming Zhao (2019). An Automated Customization and Performance Profiling Framework for Permissioned Blockchains in a Virtualized Environment
Jayachander Surbiryala, Rong Chunming (2019). Cloud Computing: History and Overview
Jayachander Surbiryala, Bikash Agrawal, Rong Chunming (2018). Improve Security Over Multiple Cloud Service Providers for Resource Allocation
Jayachander Surbiryala, Rong Chunming (2018). Data Recovery and Security in Cloud
Jayachander Surbiryala, Rong Chunming (2018). Data recovery in cloud using forensic tools
Jayachander Surbiryala, Rong Chunming (2018). Secure customer data over cloud forensic reconstruction
Bikash Agrawal, Jayachander Surbiryala, Rong Chunming (2017). Resource Allocation in Cloud-Based Distributed Cameras
Jayachander Surbiryala (2017). PhD Forum: Improving the Security for Storing the Big Data in Cloud Environment
Jayachander Surbiryala, Chunlei Li, Rong Chunming (2017). A framework for improving security in cloud computing
Courses attended:
Events attended with COINS funding:
COINS Ph.D student seminar, Longyearbyen, Svalbard, Norway, 2018
NISK 2018, Longyearbyen, Svalbard, Norway, 2018
COINS Finse winter school, Finse, Norway, 2017
COINS/SWITS Ph.D. student seminar, Oslo, Norway, 2017
Cybersecurity and Privacy Summer School, Stockholm, Sweden, 2017
COINS Summer School on Authentication, Metochi, Greece, 2016