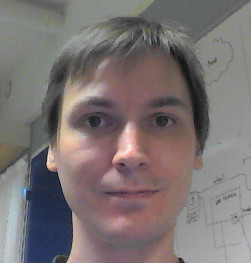 Christian Otterstad
Ph.D. started in: 2013
Year of graduation: 2017
COINS consortium member: University of Bergen
Supervised by: Øyvind Ytrehus, Kjell Hole
Links:



Research area: Secure Software
Project title: Low-level exploitation mitigation through dynamic code mutation and selected low-level attacks
Project description: Low-level exploits enable attackers to locally and remotely gain unauthorized access to computer systems. One factor which readily enables this is the fact that software can be largely considered a monoculture. My work attempts to find novel attacks, novel attack techniques, examine and evaluate mitigation techniques and in particular what ways they can be bypassed. By understanding what exploitation techniques are effective and which are not, mitigation techniques can draw upon this knowledge and adapt accordingly. My goal is also to create a dynamic code mutation framework that can be used to introduce diversity into already existing software.
Publications:

Christian W. Otterstad (2017). On the effectiveness of non-readable executable memory against BROP
Christian W. Otterstad, Tetiana Yarygina (2017). Low-Level Exploitation Mitigation by Diverse Microservices
Christian W. Otterstad, Øyvind Ytrehus, Kjell Jørgen Hole (2017). Selected x86 Low-level Attacks and Mitigations
Olav Lysne, Kjell Jørgen Hole, Christian W. Otterstad, Øyvind Ytrehus, Raymond Aarseth, Jørgen Tellnes (2016). Vendor malware: detection limits and mitigation
Courses attended:
Events attended with COINS funding:
COINS Finse winter school , Finse, Norway, 2016
FRISC Finse winter school, Finse, Norway, 2015