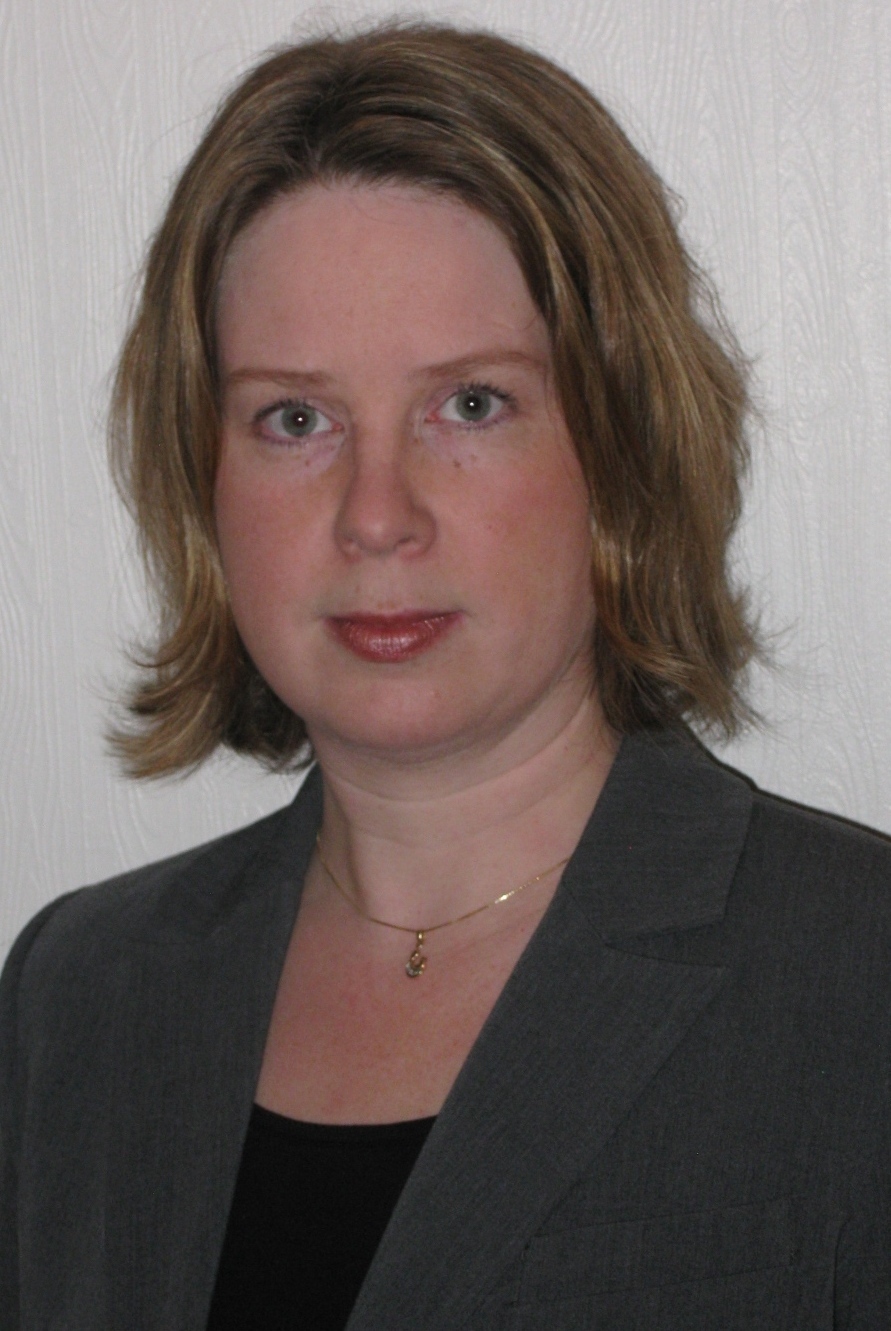 Berglind Smaradottir
Ph.D. started in: 2010
Year of graduation: 2016
COINS consortium member: University of Agder
Supervised by: Vladimir Oleshchuk
Links:



Research area: Security Management
Project title: Usability evaluation and security management of health care information systems
Project description: The Ph.D project is divided into subtopics. Usability evaluation of health are information systems is one part with qualitative research appraoch based on theory from Human-Computer Interaction. Security management: a literature review has been done on security management on health care information systems.
Publications:

Atle Christiansen, Berglind Smaradottir (2016). Pasientar utvikla ny helseteneste via nettbrett
Berglind Smaradottir (2016). Brukerinvolvering ved utvikling av ehelse-teknologi Erfaringer fra EU-prosjektet United4Health
Berglind Smaradottir (2016). Pasienter utviklet ny tjeneste via nettbrett
Berglind Smaradottir (2016). The Steps of User-centered Design in Health Information Technology Development – Recommendations from a PhD Research Study
Berglind Smaradottir (2016). The Steps of User-centered Design in Health Information Technology Development- Recommendations from a PhD Research Study
Berglind Smaradottir, Rune Werner Fensli (2016). User-centred Design of Health Information Technology
Berglind Smaradottir, Rune Werner Fensli (2016). User-centred Design of Health Information Technology
Berglind Smaradottir, Rune Werner Fensli, Vladimir Oleshchuk (2016). User-centred Design and Evaluation of Health Information Technology : Doctoral Dissertation for the Degree Philosophiae Doctor (PhD) in Information and Communication Technology
Berglind Smaradottir, Martin Gerdes, Santiago Martinez, Rune Werner Fensli (2016). The EU-project United4Health: User-centred design of an information system for a Norwegian telemedicine service
Berglind Smaradottir, Santiago Martinez, Elisabeth Holen-Rabbersvik, Torunn Kitty Vatnøy, Rune Werner Fensli (2016). Usability Evaluation of a Collaborative Health Information System- Lessons from a User-centred Design Process
Berglind Smaradottir, Santiago Martinez, Elisabeth Holen-Rabbersvik, Torunn Kitty Vatnøy, Rune Werner Fensli (2016). Usability Evaluation of a Collaborative Health Information System. Lessons from a User-centred Design Process
Martin Gerdes, Berglind Smaradottir, Frank Reichert, Rune Werner Fensli (2015). Telemedicine and Cooperative Remote Healthcare Services: COPD Field Trial
Martin Gerdes, Berglind Smaradottir, Frank Reichert, Rune Werner Fensli (2015). Telemedicine and Cooperative Remote Healthcare Services: COPD Field Trial
Martin Gerdes, Berglind Smaradottir, Frank Reichert, Rune Werner Fensli (2015). Telemedicine and Cooperative Remote Healthcare Services: COPD Field Trial
Berglind Smaradottir (2015). Brukermedvirkning i utviklingen av en telemedisinsk applikasjon for KOLS-pasienter
Berglind Smaradottir (2015). Brukermedvirkning ved utvikling og evaluering av systemer, Erfaringer fra United4Health prosjektet
Berglind Smaradottir (2015). Brukermedvirkning ved utvikling og evaluering av systemer. Erfaringer fra prosjektet United4Health ved Senter for eHelse
Berglind Smaradottir (2015). Presentasjon av forskning ved Senter for eHelse- Erfaringer fra prosjektet United4Health.
Berglind Smaradottir (2015). Presentasjon av forskning ved Senter for eHelse og velferdsteknologi. Erfaringer fra prosjektet United4Health.
Berglind Smaradottir, Martin Gerdes, Rune Werner Fensli, Santiago Martinez (2015). Usability Evaluation of a COPD Remote Monitoring Application
Berglind Smaradottir, Martin Gerdes, Rune Werner Fensli, Santiago Martinez (2015). Usability Evaluation of a COPD Remote Monitoring Application
Berglind Smaradottir, Martin Gerdes, Rune Werner Fensli, Santiago Martinez (2015). Usability evaluation of a COPD remote monitoring application
Berglind Smaradottir, Martin Gerdes, Rune Werner Fensli, Santiago Martinez (2015). User Interface Development of a COPD Remote Monitoring Application- A User-centred Design Process
Berglind Smaradottir, Martin Gerdes, Rune Werner Fensli, Santiago Martinez (2015). User Interface Development of a COPD Remote Monitoring Application A User-centred Design Process
Berglind Smaradottir, Martin Gerdes, Rune Werner Fensli, Santiago Martinez (2015). User-Centered Design of a COPD Remote Monitoring Application Experiences from the EU-project United4Health
Berglind Smaradottir, Martin Gerdes, Santiago Martinez, Rune Werner Fensli (2015). The EU-project United4Health: User-Centred Design and Evaluation of a Collaborative Information System for a Norwegian Telehealth Service
Berglind Smaradottir, Martin Gerdes, Santiago Martinez, Rune Werner Fensli (2015). The EU-project United4Health: User-Centred Design and Evaluation of a Collaborative Information System for a Norwegian Telehealth Service
Berglind Smaradottir, Martin Gerdes, Santiago Martinez, Rune Werner Fensli (2015). The EU-project United4Health: user-centred design and evaluation of a collaborative information system for a Norwegian telehealth service
Berglind Smaradottir, Martin Gerdes, Santiago Martinez, Rune Werner Fensli (2015). User-Centred Design of an Information System for a Norwegian Telehealth Service
Berglind Smaradottir, Elisabeth Holen-Rabbersvik, Elin Thygesen, Rune Werner Fensli, Santiago Martinez (2015). User-Centred Design of the User Interface of a Collaborative Information System for Inter-Municipal Dementia Team
Berglind Smaradottir, Elisabeth Holen-Rabbersvik, Elin Thygesen, Rune Werner Fensli, Santiago Martinez (2015). User-Centred Design of the User Interface of a Collaborative Information System for Inter-Municipal Dementia Team
Berglind Smaradottir, Jarle Audun Håland, Santiago Martinez, Åsmund Rodvig Somdal, Rune Werner Fensli (2015). Recommendations of a Test Infrastructure for Evaluation of Touchscreen Assistive Technology for Visually Impaired Users
Berglind Smaradottir, Jarle Audun Håland, Santiago Martinez, Åsmund Rodvig Somdal, Rune Werner Fensli (2015). Recommendations on a Test Infrastructure for Evaluation of Touchscreen Assistive Technology for Visually Impaired Users
Berglind Smaradottir, Santiago Martinez (2015). Brukermedvirkning i utforming og evaluering av velferdsteknologi. Erfaringer fra United4Health-prosjektet
Berglind Smaradottir, Santiago Martinez, Elisabeth Holen-Rabbersvik, Rune Werner Fensli (2015). eHealth-extended Care Coordination: Development of a Collaborative System for Inter-municipal Dementia Teams- A research project with a user-centered design approac
Berglind Smaradottir, Santiago Martinez, Elisabeth Holen-Rabbersvik, Rune Werner Fensli (2015). eHealth-extended Care Coordination: Development of a Collaborative System for Inter-municipal Dementia Teams- A research project with a user-centered design approach
Rune Werner Fensli, Martin Gerdes, Berglind Smaradottir, Elisabeth Holen-Rabbersvik, Elin Thygesen (2014). Samhandling på tvers med fokus på sikker implementering, avklaring av databehandlingsansvar og varige driftsløsninger
Martin Gerdes, Berglind Smaradottir, Rune Werner Fensli (2014). End-to-End Infrastructure for Usability Evaluation of eHealth Applications and Services
Martin Gerdes, Berglind Smaradottir, Rune Werner Fensli (2014). End-to-end Infrastructure for Usability Evaluation of eHealth Applications and Services
Berglind Smaradottir (2014). Senter for eHelse presenterer forskningsprosjektet United4Health
Berglind Smaradottir, Martin Gerdes (2014). Demonstration of United4Health telemedicine application for home-monitoring of COPD-symptoms
Berglind Smaradottir, Elisabeth Holen-Rabbersvik, Elin Thygesen, Rune Werner Fensli, Santiago Martinez (2014). Usability Evaluation of Electronic forms and Collaborative Asssessment Report in an Intermunicipality Health Care team for Dementia Diagnose
Berglind Smaradottir, Elisabeth Holen-Rabbersvik, Elin Thygesen, Rune Werner Fensli, Santiago Martinez (2014). Usability Evaluation of Electronic forms and Collaborative Asssessment Report in an Inter-municipality Health Care team for Dementia Diagnose
Berglind Smaradottir, Santiago Martinez (2014). Fremtidens eldreomsorg i eget hjem, demonstrasjon av velferdsteknologi
Rune Werner Fensli, Berglind Smaradottir, Martin Gerdes, Dafferianto Trinugroho (2013). Tester ut e-helse på UiA
Martin Gerdes, Berglind Smaradottir, Elisabeth Holen-Rabbersvik, Dafferianto Trinugroho (2013). Demonstration of telehealth and telecare applications in the UiA eHealth center, with focus on technology and usability testing of remote diagnosis solutions
Berglind Smaradottir (2013). Usability Evaluation of Health Care Applications
Berglind Smaradottir, Dafferianto Trinugroho, Martin Gerdes (2013). Framtidens eldreomsorg i eget hjem
Partners visited:
Events attended with COINS funding:
NorSIS Security Divas, Gjøvik, Norway, 2014
SWITS seminar 2014, Uppsala, Sweden, 2014