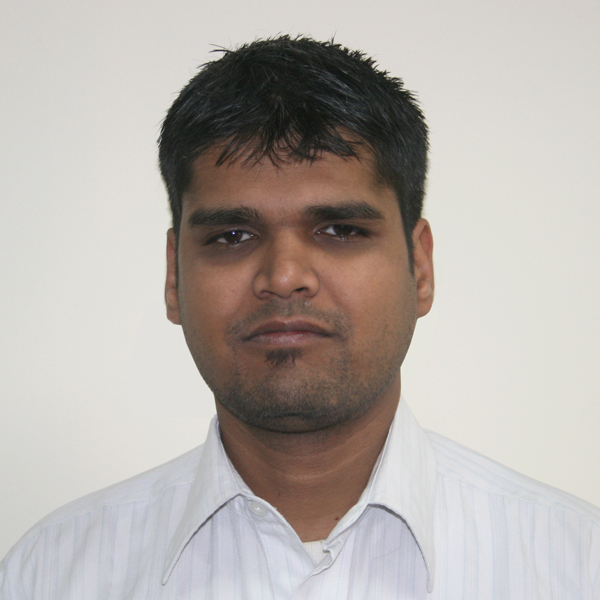 Bikash Agrawal
Ph.D. started in: 2013
Year of graduation: 2016
COINS consortium member: University of Stavanger
Supervised by: Tomasz Wiktor Wlodarczyk, Chunming Rong
Links:




Research area: Network Security
Project title: Secure data storage and sharing in the cloud
Project description: My topic is about secure data storage and sharing in the cloud. My goal is to provide a framework/model for secure data transfer in the cloud. It should also include 3rd party providers to prevent data leakage and privacy. This 3rd party can monitor all the activities going between customer and CSP (Cloud Service Provider). My research will also include source authentication methodologies and providing free inter-cloud data movement.
Publications:

Bikash Agrawal, Antorweep Chakravorty, Tomasz Wiktorski, Rong Chunming (2016). Enrichment of Machine Learning based Activity Classification in Smart Homes using Ensemble Learning
Bikash Agrawal, Antorweep Chakravorty, Tomasz Wiktorski, Rong Chunming (2016). Enrichment of Machine Learning based Activity Classification in Smart Homes using Ensemble Learning
Bikash Agrawal, Raymond Hansen, Rong Chunming, Tomasz Wiktorski (2016). SD-HDFS: Secure Deletion in Hadoop Distributed File System
Bikash Agrawal, Tomasz Wiktorski, Rong Chunming (2016). Adaptive Anomaly Detection in Cloud Using Robust and Scalable Principal Component Analysis
Bikash Agrawal, Antorweep Chakravorty, Chunming Rong, Tomasz Wiktor Wlodarczyk (2015). R2Time: A framework to analyse open TSDB Time-series data in HBase
Bikash Agrawal, Tomasz Wiktorski, Rong Chunming (2015). Analyzing and Predicting Failure in Hadoop Clusters Using Distributed Hidden Markov Model
Lars Ropeid Selsaas, Bikash Agrawal, Rong Chunming, Tomasz Wiktorski (2015). AFFM: Auto feature engineering in field-aware factorization machines for predictive analytics
Lars Ropeid Selsaas, Bikash Agrawal, Rong Chunming, Tomasz Wiktorski (2015). Data Mining Workshop (ICDMW), 2015 IEEE International Conference on
Bikash Agrawal, Antorweep Chakravorty, Chunming Rong, Tomasz Wiktor Wlodarczyk (2014). R2Time: a framework to analyse OpenTSDB timeseries data in HBase
Partners visited:
Events attended with COINS funding:
COINS Summer School on Authentication, Metochi, Greece, 2016
SWITS seminar 2015, Västerås, Sweden, 2015
COINS Ph.D. student seminar, Stavanger, Norway, 2013