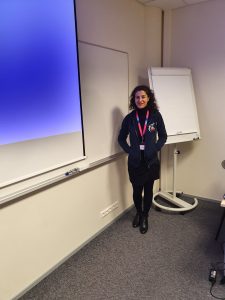 5th World Congress on New Technologies (NewTech'19) took place on August 18-20 in Lisbon, Portugal.
NewTech was aimed to become one of the leading international annual congresses in the fields of new technologies. The congress was composed of 4 conferences. While each conference consisted of an individual and separate theme, the conferences shared considerable overlap, which prompted the organization of this congress.
ICNFA'19 – 10th International Conference on Nanotechnology: Fundamentals and Applications
ICEPR'19 – 9th International Conference on Environmental Pollution and Remediation
ICBB'19 – 5th International Conference on Biotechnology and Bioengineering
ICERT'19 – 3nd International Conference on Energy Research and Technology
This congress provided excellent opportunities to the scientists, researchers, industrial engineers, and university students to present their research achievements and to develop new collaborations and partnerships with experts in the field.
COINS supported Elahe Fazeldehkordi to attend the NewTech'19 in Lisbon, Portugal.