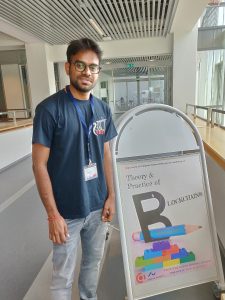 From May 27 to May 29, 2019, Department of Computer Science at Aarhus University hosted the workshop on Theory and Practice of Blockchains 2019 (TPBC19) bringing together researchers working on the theory and implementation of blockchains.
The program included recent research in the sub-themes of consensus protocols, zero-knowledge proofs, privacy and anonymity-preserving techniques, language design and semantics for smart contracts, formal verification of cryptographic protocols and implementations, among other relevant topics. The workshop aimed to enable interdisciplinary research and foster collaboration among theoreticians and practitioners in blockchain protocols, distributed systems, and cryptography.
The TPBC19 was organized by Concordium Blockchain Research Centre Aarhus which is located at Department of Computer Science at Aarhus University.
COINS supported Mayank Raikwar to attend the TPBC 2019 in Aarhus, Denmark.