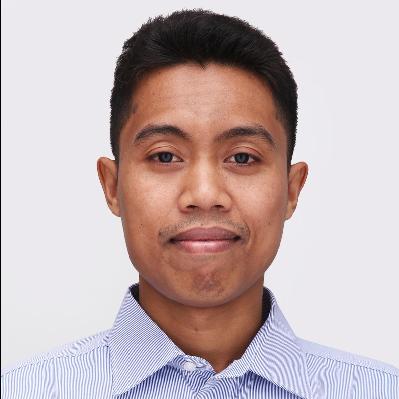 Muhammad Ali Fauzi
Ph.D. started in: 2019
Expected year of graduation: 2022
COINS consortium member: Norwegian University of Science and Technology
Supervised by: Bian Yang, Christoph Busch
Links:


Research area: Security Management
Project title: Modelling Healthcare Staffs' Mental State to Minimize Cybersecurity Risk
Project description: One of the main threats of cybersecurity in healthcare comes from the insider. Some factors are contributing the insider threats including the staffs' mental state. In this work, some mitigation strategies are proposed that take account into mental health factor and focused on creating a healthy work environment. Some tasks that would be conducted in this work including stress level monitoring and forecasting, analyzing causal relationship between stress level and security practice, and building Privacy-preserving learning for mental state monitoring and security practice breach.
inform the healthcare organizations and stakeholders about this problem. A literature survey was conducted to understand the effect of the staffs' mental state and cybersecurity practices. Finally, some initial recommendation on mitigation strategies and the measurement methods was identified and discussed.
Publications:

Muhammad Ali Fauzi (2021). ARES 2021: The 16th International Conference on Availability, Reliability and Security
Muhammad Ali Fauzi, Bian Yang (2021). Continuous Stress Detection of Hospital Staff Using Smartwatch Sensors and Classifier Ensemble
Muhammad Ali Fauzi, Prosper Yeng, Bian Yang, Dita Rachmayani (2021). Examining the Link Between Stress Level and Cybersecurity Practices of Hospital Staff in Indonesia
Prosper Yeng, Muhammad Ali Fauzi, Bian Yang (2021). Assessing the effect of human factors in healthcare cyber security practice: An empirical study
Prosper Yeng, Livinus Obiora Nweke, Bian Yang, Muhammad Ali Fauzi, Einar Arthur Snekkenes (2021). Artificial Intelligence–Based Framework for Analyzing Health Care Staff Security Practice: Mapping Review and Simulation Study
Muhammad Ali Fauzi (2020). 2020 8th International Workshop on Biometrics and Forensics (IWBF)
Muhammad Ali Fauzi (2020). 2020 IEEE 44th Annual Computers, Software, and Applications Conference (COMPSAC)
Muhammad Ali Fauzi (2020). 2020 IEEE 6th Intl Conference on Big Data Security on Cloud (BigDataSecurity), IEEE Intl Conference on High Performance and Smart Computing, (HPSC) and IEEE Intl Conference on Intelligent Data and Security (IDS)
Muhammad Ali Fauzi, Patrick Bours (2020). Ensemble Method for Sexual Predators Identification in Online Chats
Muhammad Ali Fauzi, Bian Yang (2020). Audiouth: Multi-factor Authentication Based on Audio Signal
Muhammad Ali Fauzi, Bian Yang, Edlira Martiri (2020). PassGAN Based Honeywords System for Machine-Generated Passwords Database
Muhammad Ali Fauzi, Bian Yang, Edlira Martiri (2020). PassGAN for Honeywords: Evaluating the Defender and the Attacker Strategies
Muhammad Ali Fauzi, Bian Yang, Edlira Martiri (2020). PassGAN-Based Honeywords System
Muhammad Ali Fauzi, Bian Yang, Edlira Martiri (2020). Password Guessing-Based Legacy-UI Honeywords Generation Strategies for Achieving Flatness
Prosper Yeng, Muhammad Ali Fauzi, Bian Yang (2020). Comparative analysis of machine learning methods for analyzing security practice in electronic health records' logs.
Prosper Yeng, Muhammad Ali Fauzi, Bian Yang (2020). Workflow-based anomaly detection using machine learning on electronic health records' logs: A Comparative Study
Courses attended:
Events attended with COINS funding:
COINS summer school, Zoom, Zoom, 2021
COINS PhD student seminar 2020, Zoom, Zoom, 2020
NISK 2019, Narvik, Norway, 2019
COINS PhD student seminar 2019, Narvik, Norway, 2019