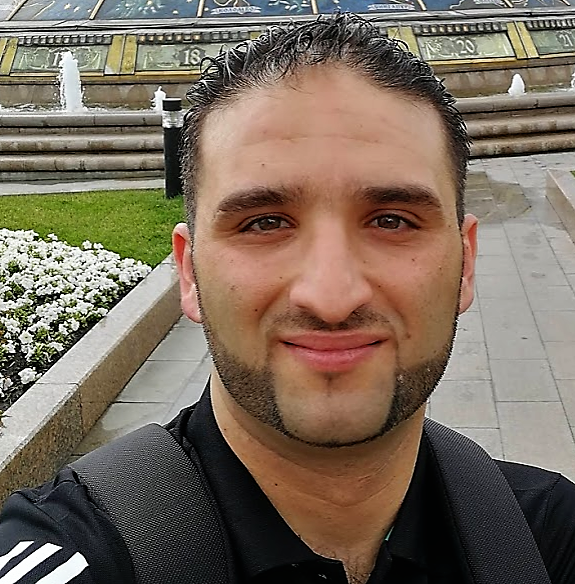 Ahmed Amro
Ph.D. started in: 2018
Expected year of graduation: 2022
COINS consortium member: Norwegian University of Science and Technology
Supervised by: Sokratis Katsikas
Links:


Research area: Security Management
Project title: Communication and Cybersecurity for autonomous passenger ferry
Project description: Autonomous ferries face many cyber risks due to their dependence on digital solutions for control; increased integration of control systems; increased connectivity of the on-board control systems to on-shore monitoring systems; and the accessibility of such systems. Hence, a comprehensive approach combining cyber and physical security solutions to protect the autonomous ship ecosystem is needed by developing an Integrated Security, Safety and Ship Management System (IS3MS). Developing such a platform gives rise to several research challenges to be pursued, relating to systemic risk management; prevention by design; monitoring and detection; and response and mitigation of cyber-physical threats. Since a secure and reliable communication system between the vessel, a remote-control center and other vessels is essential to the security of the autonomous ship ecosystem, emphasis will be given to the communication and navigation systems of the autonomous ferry.
Publications:

Ahmed Walid Amro, Aybars Oruc, Vasileios Gkioulos, Sokratis Katsikas (2022). Navigation Data Anomaly Analysis and Detection
Ahmed Walid Amro, Vasileios Gkioulos, Sokratis Katsikas (2021). Communication architecture for autonomous passenger ship
Ahmed Walid Amro (2020). IoT Vulnerability Scanning: A State of the Art
Ahmed Walid Amro, Vasileios Gkioulos, Sokratis Katsikas (2020). Connect and Protect: Requirements for Maritime Autonomous Surface Ship in Urban Passenger Transportation
Ahmed Walid Amro, Georgios Kavallieratos, Konstantinos Louzis, Christoph Alexander Thieme (2020). Impact of cyber risk on the safety of the MilliAmpere2 Autonomous Passenger Ship
Ahmed Walid Amro, Muhammad Mudassar Yamin, Benjamin James Knox (2020). Applications of an Online Audience Response System in Different Academic Settings: An Empirical Study
Courses attended:
Events attended with COINS funding:
2019 IEEE Jordan International Joint Conference on Electrical Engineering and Information Technology, Amman, Jordan, 2019
COINS Finse winter school, Finse, Norway, 2019
SWITS 2019, Karlstad, Sweden, 2019
COINS summer school, Metochi, Greece, 2019
NISK 2019, Narvik, Norway, 2019
COINS PhD student seminar 2019, Narvik, Norway, 2019