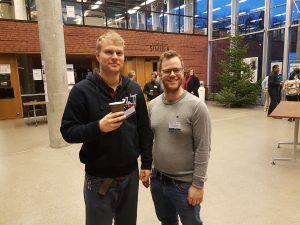 NordSec 2018: The 23rd Nordic Conference on Secure IT Systems was held in Oslo, Norway, 28. – 30. November 2018. NordSec addressed a broad range of topics within IT security with the aim of bringing together computer security researchers and encouraging interaction between academia and industry. In addition to regular research paper submissions, participants were invited to present their ideas in poster sessions during lunches and coffee breaks.
NordSec is an annual research conference series that has been running since 1996. The events brought together security researchers from the Nordic countries, Northern Europe, and beyond. In addition to being a venue for academic publishing, NordSec was an important meeting place for university faculty, students, and industry researchers and experts from the region. The proceedings consisted of peer-reviewed articles and are published in the Springer Lecture Notes in Computer Science series.
COINS supported Åvald Sommervoll to attend NordSec 2018 in Oslo, Norway.