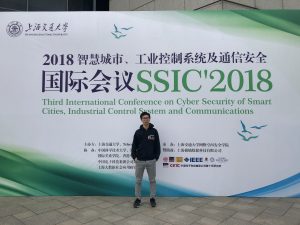 SSIC 2018 : Third International Conference on Security of Smart Cities, Industrial Control System and Communications (SSIC'2018) was held on the 18-19 October in Shanghai, China.
SSIC'2018 was the third conference in the area of cyber security focusing on the industry control system, cloud platform and smart cities. City and industrial control infrastructures are changing with new interconnected systems for monitoring, control and automation. The conference provided an international forum for scientists, researchers, professionals, industry practitioners, policy makers, and users to exchange ideas, techniques and tools, and share experience related to all practical and theoretical aspects of communications and network security.
SSIC'2018 conference was technically co-sponsored by IEEE. Topics of interest encompassed not only all practical and theoretical aspects of communications, and network security, but also security mechanism put into some critical applications.
COINS supported Xiaojie Zhu to attend the SSIC 2018 in Shanghai, China.