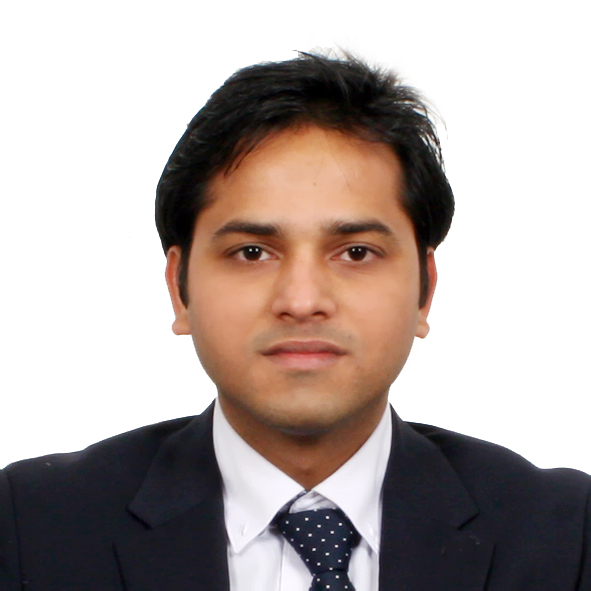 Debesh Jha
Ph.D. started in: 2018
Expected year of graduation: 2021
COINS consortium member: University of Tromsø
Supervised by: Håvard D. Johansen, Pål Halvorsen, Michael Riegler, Dag Johansen
Links:


Research area: Privacy
Project title: Secure and Privacy Preserving Machine-Learning Methods for Disease detection and reporting on Medical Multimedia Data
Project description: Big healthcare data has considerable potential to enhance patient's results, forecast outbreaks of epidemics, decrease the cost of healthcare delivery and enhance the standard of life in general. Recent decades have seen the emergence of continuous threats, targeted strikes against the information systems. The hospitals record, store and process large amount of medical data but the medical experts are not seen benefiting from it. Although, there has been a lot of promising progresses in this field of pathological disease detection in gastrointestinal tract (GI) tract but it fails to provide a good performance on a real-time system and also fails to solve the problem of security and privacy of patient's data. Machine learning, big data, and artificial intelligence (AI) are currently three most applicable and trending bit for innovation and predictive analysis in healthcare. The newest generation of machine-learning algorithms (deep learning) may use large standardized data sets produced in healthcare to enhance the efficacy of public health interventions.
The main objective of the project is to develop a medical multimedia system that integrates and combines state-of-the-art tools with new and enhanced algorithms for detection and localization of pathological endoscopic findings and anatomical landmarks in the GI tract. Additionally, we are also focused on finding the new strategies to fix the issues of medical healthcare including challenges in security and privacy.
Publications:

Sharib Ali, Noha Ghatwary, Debesh Jha, Pål Halvorsen (2021). Proceedings of the 3rd International Workshop and Challenge on Computer Vision in Endoscopy (EndoCV 2021)
Enrique Garcia-Ceja, Vajira L B Thambawita, Steven Hicks, Debesh Jha, Petter Jakobsen, Hugo Lewi Hammer, Pål Halvorsen, Michael Riegler (2021). HTAD: A Home-Tasks Activities Dataset with Wrist-Accelerometer and Audio Features
Steven A. Hicks, Debesh Jha, Vajira L B Thambawita, Hugo Lewi Hammer, Thomas de Lange, Sravanthi Parasa, Michael Riegler, Pål Halvorsen (2021). Medico Multimedia Task at MediaEval 2021: Transparency in Medical Image Segmentation
Steven Hicks, Debesh Jha, Vajira L B Thambawita, Pål Halvorsen, Bjørn Jostein Singstad, Sachin Gaur, Klas Pettersen, Morten Goodwin, Sravanthi Parasa, Thomas de Lange, Michael Alexander Riegler (2021). MedAI: Transparency in Medical Image Segmentation
Debesh Jha, Sharib Ali, Krister Emanuelsen, Steven Hicks, Vajira L B Thambawita, Enrique Garcia-Ceja, Michael A. Riegler, Thomas de Lange, Peter T Schmidt, Håvard D. Johansen, Dag Ove Johansen, Pål Halvorsen (2021). Kvasir-Instrument: Diagnostic and Therapeutic Tool Segmentation Dataset in Gastrointestinal Endoscopy
Debesh Jha, Sharib Ali, Krister Emanuelsen, Steven Hicks, Vajira L B Thambawita, Enrique Garcia-Ceja, Michael Riegler, Thomas de Lange, Peter T Schmidt, Håvard D. Johansen, Dag Johansen, Pål Halvorsen (2021). Kvasir-Instrument: Diagnostic and Therapeutic Tool Segmentation Dataset in Gastrointestinal Endoscopy
Debesh Jha, Sharib Ali, Steven Hicks, Vajira L B Thambawita, Hanna Borgli, Pia Smedsrud, Thomas de Lange, Konstantin Pogorelov, Xiaowei Wang, Philipp Harzig, Minh-Triet Tran, Wenhua Meng, Trung-Hieu Hoang, Danielle Dias, Tobey H. Ko, Taruna Agrawal, Olga Ostroukhova, Zeshan Khan, Muhammed Atif Tahir, Yang Liu, Yuan Chang, Mathias Kirkerød, Dag Johansen, Mathias Lux, Håvard D. Johansen, Michael Riegler, Pål Halvorsen (2021). A comprehensive analysis of classification methods in gastrointestinal endoscopy imaging
Debesh Jha, Sharib Ali, Nikhil Kumar Tomar, Håvard D. Johansen, Dag Johansen, Michael Riegler, Pål Halvorsen (2021). Exploring Deep Learning Methods for Real-Time Surgical Instrument Segmentation in Laparoscopy
Debesh Jha, Sharib Ali, Nikhil Kumar Tomar, Håvard D. Johansen, Dag Johansen, Jens Rittscher, Michael Riegler, Pål Halvorsen (2021). Real-Time Polyp Detection, Localization and Segmentation in Colonoscopy Using Deep Learning
Debesh Jha, Sharib Ali, Nikhil Kumar Tomar, Michael Alexander Riegler, Dag Johansen, Håvard D. Johansen, Pål Halvorsen (2021). Exploring Deep Learning Methods for Real-Time Surgical Instrument Segmentation in Laparoscopy
Debesh Jha, Pia Smedsrud, Dag Johansen, Thomas de Lange, Håvard D. Johansen, Pål Halvorsen, Michael Alexander Riegler (2021). A Comprehensive Study on Colorectal Polyp Segmentation with ResUNet++, Conditional Random Field and Test-Time Augmentation
Debesh Jha, Nikhil Kumar Tomar, Sharib Ali, Michael A. Riegler, Håvard D. Johansen, Thomas de Lange, Pål Halvorsen (2021). NanoNet: Real-Time Polyp Segmentation in VideoCapsule Endoscopy and Colonoscopy
Debesh Jha, Anis Yazidi, Michael Alexander Riegler, Dag Johansen, Håvard D. Johansen, Pål Halvorsen (2021). LightLayers: Parameter Efficient Dense and Convolutional Layers for Image Classification
Ge-Peng Ji, Yu-Cheng Chou, Deng-Ping Fan, Geng Chen, Huazhu Fu, Debesh Jha, Ling Shao (2021). Progressively Normalized Self-Attention Network for Video Polyp Segmentation
Saurab Rauniyar, Vabesh Kumar Jha, Ritika Kumari Jha, Debesh Jha, Ashish Rauniyar (2021). Improving Polyp Segmentation in Colonoscopy using Deep Learning
Saurab Rauniyar, Vabesh Kumar Jha, Ritika Kumari Jha, Debesh Jha, Ashish Rauniyar, Abhishek Srivastava (2021). Automated Polyp Segmentation in Colonoscopy using MSRFNet
Pia Smedsrud, Vajira L B Thambawita, Steven Hicks, Henrik Gjestang, Oda Olsen Nedrejord, Espen Næss, Hanna Borgli, Debesh Jha, Tor Jan Berstad, Sigrun Losada Eskeland, Mathias Lux, Håvard Espeland, Andreas Petlund, Duc Tien Dang Nguyen, Enrique Garcia-Ceja, Dag Johansen, Peter Thelin Schmidt, Ervin Toth, Hugo Lewi Hammer, Thomas de Lange, Michael Alexander Riegler, Pål Halvorsen (2021). Kvasir-Capsule, a video capsule endoscopy dataset
Abhishek Srivastava, Sukalpa Chanda, Debesh Jha, Michael Riegler, Pål Halvorsen, Dag Johansen, Umapada Pal (2021). PAANet: Progressive Alternating Attention for Automatic Medical Image Segmentation
Abhishek Srivastava, Sukalpa Chanda, Debesh Jha, Michael Riegler, Pål Halvorsen, Dag Johansen, Pal Umapada (2021). PAANet: Progressive Alternating Attention for Automatic Medical Image Segmentation
Abhishek Srivastava, Debesh Jha, Sukalpa Chanda, Umapada Pal, Håvard D. Johansen, Dag Johansen, Michael Riegler, Sharib Ali, Pål Halvorsen (2021). MSRF-Net: A Multi-Scale Residual Fusion Network for Biomedical Image Segmentation
Inga Strumke, Steven Hicks, Vajira L B Thambawita, Debesh Jha, Sravanthi Parasa, Michael Alexander Riegler, Pål Halvorsen (2021). Artificial Intelligence in Gastroenterology
Inga Strumke, Steven Hicks, Vajira L B Thambawita, Debesh Jha, Sravanthi Parasa, Michael Alexander Riegler, Pål Halvorsen (2021). Artificial Intelligence in Gastroenterology
Nikhil Kumar Tomar, Nabil Ibtehaz, Debesh Jha, Pål Halvorsen, Sharib Ali (2021). Improving generalizability in polyp segmentation using ensemble convolutional neural network
Nikhil Kumar Tomar, Debesh Jha, Sharib Ali, Håvard D. Johansen, Dag Johansen, Michael Riegler, Pål Halvorsen (2021). DDANet: Dual Decoder Attention Network for Automatic Polyp Segmentation
Nikhil Kumar Tomar, Debesh Jha, Sharib Ali, Håvard D. Johansen, Dag Johansen, Michael Riegler, Pål Halvorsen (2021). DDANet: Dual Decoder Attention Network for Automatic Polyp Segmentation
Hanna Borgli, Vajira Lasantha Bandara Thambawita, Pia Smedsrud, Steven Hicks, Debesh Jha, Sigrun Losada Eskeland, Kristin Ranheim Randel, Konstantin Pogorelov, Mathias Lux, Duc Tien Dang Nguyen, Dag Johansen, Carsten Griwodz, Håkon Kvale Stensland, Enrique Garcia-Ceja, Peter T Schmidt, Hugo Lewi Hammer, Michael Riegler, Pål Halvorsen, Thomas de Lange (2020). HyperKvasir, a comprehensive multi-class image and video dataset for gastrointestinal endoscopy
Steven Hicks, Debesh Jha, Konstantin Pogorelov, Alba Garcia Seco de Herrera, Dmitry Bogdanov, Pierre-Etienne Martin, Stelios Andreadis, Minh-Son Dao, Zhuoran Liu, José Vargas-Quirós, Benjamin Kille, Martha Larson (2020). Working Notes Proceedings of the MediaEval 2020 Workshop
Debesh Jha, Steven Hicks, Krister Emanuelsen, Håvard D. Johansen, Dag Johansen, Thomas de Lange, Michael Riegler, Pål Halvorsen (2020). Medico Multimedia Task at MediaEval 2020: Automatic Polyp Segmentation
Debesh Jha, Smedsrud Pia H, Michael Riegler, Pål Halvorsen, Thomas de Lange, Dag Johansen, Håvard D. Johansen (2020). Kvasir-SEG: A Segmented Polyp Dataset
Debesh Jha, Michael Alexander Riegler, Dag Johansen, Pål Halvorsen, Håvard D. Johansen (2020). DoubleU-Net: A Deep Convolutional Neural Network for Medical Image Segmentation
Debesh Jha, Pia Smedsrud, Michael Riegler, Pål Halvorsen, Thomas de Lange, Dag Johansen, Håvard D. Johansen (2020). Kvasir-SEG: A segmented polyp dataset
Debesh Jha, Anis Yazidi, Michael Alexander Riegler, Dag Johansen, Håvard D. Johansen, Pål Halvorsen (2020). LightLayers: Parameter Efficient Dense and Convolutional Layers for Image Classification
Vajira Lasantha Bandara Thambawita, Steven Hicks, Hanna Borglia, Håkon Kvale Stensland, Debesh Jha, Martin Kristoffer Svensen, Svein Arne Pettersen, Dag Johansen, Håvard D. Johansen, Susann Dahl Pettersen, Simon Nordvang, Sigurd Pedersen, Anders Tungeland Gjerdrum, Tor-Morten Grønli, Per Morten Fredriksen, Ragnhild Eg, Kjeld S. Hansen, Siri Fagernes, Christine Claudi-Nielsen, Andreas Biørn-Hansen, Duc Tien Dang Nguyen, Tomas Kupka, Hugo Lewi Hammer, Ramesh Jain, Michael Riegler, Pål Halvorsen (2020). PMData: a sports logging dataset
Vajira Lasantha Bandara Thambawita, Debesh Jha, Hugo Lewi Hammer, Håvard D. Johansen, Dag Johansen, Pål Halvorsen, Michael Riegler (2020). An extensive study on cross-dataset bias and evaluation metrics interpretation for machine learning applied to gastrointestinal tract abnormality classification
Tobias Ross, Annika Reinke, Peter M. Full, Martin Wagner, Hannes Kenngott, Martin Apitz, Hellena Hempe, Diana Mindroc Filimon, Patrick Scholz, Thuy Nuong Tran, Pierangela Bruno, Pablo Arbeláez, Gui-Bin Bian, Sebastian Bodenstedt, Jon Lindström Bolmgren, Laura Bravo-Sánchez, Hua-Bin Chen, Cristina González, Dong Guo, Pål Halvorsen, Pheng-Ann Heng, Enes Hosgor, Zeng-Guang Hou, Fabian Isensee, Debesh Jha, Tingting Jiang, Yueming Jin, Kadir Kirtac, Sabrina Kletz, Stefan Leger, Zhixuan Li, Klaus H. Maier-Hein, Zhen-Liang Ni, Michael Riegler, Klaus Schoeffmann, Ruohua Shi, Stefanie Speidel, Michael Stenzel, Isabell Twick, Gutai Wang, Jiacheng Wang, Liansheng Wang, Lu Wang, Yujie Zhang, Yan-Jie Zhou, Lei Zhu, Manuel Wiesenfarth, Annette Kopp-Schneider, Beat P. Müller-Stich, Lena Maier-Hein (2020). Comparative validation of multi-instance instrument segmentation in endoscopy: results of the ROBUST-MIS 2019 challenge
Debesh Jha, Pia Smedsrud, Michael Riegler, Dag Johansen, Thomas de Lange, Pål Halvorsen, Håvard D. Johansen (2019). ResUNet++: An Advanced Architecture for Medical Image Segmentation
Debesh Jha, Pia Smedsrud, Michael Riegler, Dag Johansen, Thomas de Lange, Pål Halvorsen, Håvard D. Johansen (2019). ResUNet++: An Advanced Architecture for Medical Image Segmentation
Debesh Jha, Vajira Thambawita, Konstantin Pogorelov, Michael Riegler, Pål Halvorsen, Håvard D. Johansen, Dag Johansen (2018). Automatic Disease Detection in Videos Recorded in the Gastrointestinal Tract
Vajira Thambawita, Debesh Jha, Michael Riegler, Pål Halvorsen, Hugo Lewi Hammer, Håvard D. Johansen, Dag Johansen (2018). The Medico-Task 2018: Disease Detection in the Gastrointestinal Tract using Global Features and Deep Learning
Lasantha Bandara Thambawita Vajira, Debesh Jha, Michael Riegler, Pål Halvorsen, Hugo Lewi Hammer, Håvard D. Johansen, Dag Johansen (2018). The Medico-Task 2018: Disease detection in the gastrointestinal tract using global features and deep learning
Events attended with COINS funding:
IEEE Nordic Student and Young Professionals Congress, Helsinki, Finland, 2019
First Nepal Winter School in AI, Kathmandu, Nepal, 2018