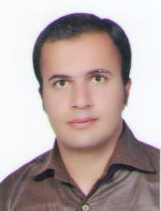 Mazaher Kianpour
Ph.D. started in: 2018
Expected year of graduation: 2022
COINS consortium member: Norwegian University of Science and Technology
Supervised by: Harald Øverby, Stewart Kowalski
Research area: Security Management
Project title: Information Security Economics
Project description: The main tasks for this position are modelling of information security, business operations and deterrents in complex ICT ecosystem. We will in particular focus on the complex interaction between various stakeholders and actors in the information security business domain. In order to model and better understand the information security ecosystem, we rely on quantitative modelling techniques such as stochastic modelling, discrete event simulations and game theory. Of particular interest is to gain increased understanding on how various security threats and measures influence business operations in the digital ecosystem.
Courses attended:
Events attended with COINS funding:
COINS PhD student seminar 2020, Zoom, Zoom, 2020
Internship at KTH, Stockholm, Sweden, 2020
COINS Finse winter school, Finse, Norway, 2019
COINS summer school, Metochi, Greece, 2019
NISK 2019, Narvik, Norway, 2019
COINS PhD student seminar 2019, Narvik, Norway, 2019
COINS summer school, Metochi, Greece, 2018
COINS Ph.D student seminar, Longyearbyen, Svalbard, Norway, 2018
NISK 2018, Longyearbyen, Svalbard, Norway, 2018