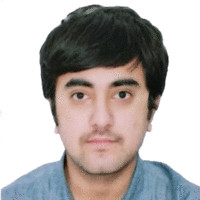 Muhammad Mudassar Yamin
Ph.D. started in: 2018
Expected year of graduation: 2022
COINS consortium member: Norwegian University of Science and Technology
Supervised by: Basel Katt
Links:


Research area: Secure Software
Project title: Modelling and Analyzing Attack-Defence Scenarios for Cyber Ranges
Project description: The main tasks of this position are to investigate and develop a framework for specifying, modelling and analysing attack-defence scenarios. Of particular interest is the analysis of the measurements and metrics required for the different types of testbeds and how they affect awareness, assurance, scoring and learning outputs. Experiments will be performed on two case studies, one related to system assessment and the other is related to red-blue team exercise training. These case studies will be utilized and used in two different courses being taught at NTNU.
Publications:

Muhammad Mudassar Yamin (2022). COVID Truthers Have Found a New 'Pandemic' to Freak Out About
Muhammad Mudassar Yamin (2022). Modelling and Analyzing Attack- Defense Scenarios for Cyber- Ranges
Muhammad Mudassar Yamin, Basel Katt (2022). Modeling and Executing Cyber Security Exercise Scenarios in Cyber Ranges
Muhammad Mudassar Yamin, Espen Torseth, Laszlo Erdodi, Basel Katt (2022). Selecting and Training Young Cyber Talent: A Recurrent European Cyber Security Challenge Case Study
Muhammad Mudassar Yamin, Mohib Ullah, Habib Ullah, Basel Katt, Mohammad Hijji, Khan Muhammad (2022). Mapping Tools for Open Source Intelligence with Cyber Kill Chain for Adversarial Aware Security
Jo Erskine Hannay, Audun Stolpe, Muhammad Mudassar Yamin (2021). Toward AI-Based Scenario Management for Cyber Range Training
Mohib Ullah, Muhammad Mudassar Yamin, Ahmed Kedir Mohammed, Sultan Daud Khan, Habib Ullah, Faouzi Alaya Cheikh (2021). Attention-based LSTM network for action recognition in sports
Shao-Fang Wen, Muhammad Mudassar Yamin, Basel Katt (2021). Ontology-Based Scenario Modeling for Cyber Security Exercise
Muhammad Mudassar Yamin, Tommaso De Zan (2021). Towards a Common ECSC roadmap
Muhammad Mudassar Yamin, Basel Katt, Mariusz Nowostawski (2021). Serious Games as a Tool to Model Attack and Defense Scenarios for Cyber-Security Exercises
Muhammad Mudassar Yamin, Basel Katt, Espen Torseth (2021). Selecting and Training Young Cyber Talent: A European Cybersecurity Challenge Case Study
Muhammad Mudassar Yamin, Mohib Ullah, Habib Ullah, Basel Katt (2021). Weaponized AI for cyber attacks
Ahmed Walid Amro, Muhammad Mudassar Yamin, Benjamin James Knox (2020). Applications of an Online Audience Response System in Different Academic Settings: An Empirical Study
Mats Seljeseth, Muhammad Mudassar Yamin, Basel Katt (2020). UIOT-FMT: A Universal Format for Collection and Aggregation of Data from Smart Devices
Muhammad Mudassar Yamin, Andrii Shalaginov, Basel Katt (2020). Smart Policing for a Smart World Opportunities, Challenges and Way Forward
Muhammad Mudassar Yamin, Basel Katt (2019). Cyber Security Skill Set Analysis for Common Curricula Development
Muhammad Mudassar Yamin, Basel Katt (2019). Ethical Problems and Legal Issues in Development and Usage Autonomous Adversaries in Cyber Domain
Muhammad Mudassar Yamin, Basel Katt (2019). Mobile device management (MDM) technologies, issues and challenges
Muhammad Mudassar Yamin, Basel Katt (2019). Modeling Attack and Defense Scenarios for Cyber Security Exercises
Muhammad Mudassar Yamin, Basel Katt, Vasileios Gkioulos (2019). Cyber ranges and security testbeds: Scenarios, functions, tools and architecture
Muhammad Mudassar Yamin, Basel Katt, Vasileios Gkioulos (2019). Detecting Windows Based Exploit Chains by Means of Event Correlation and Process Monitoring
Muhammad Mudassar Yamin, Basel Katt, Mazaher Kianpour (2019). Cyber Weapons Storage Mechanisms
Muhammad Mudassar Yamin, Basel Katt, Kashif Sattar, Maaz Bin Ahmad (2019). Implementation of Insider Threat Detection System Using Honeypot Based Sensors and Threat Analytics
Muhammad Mudassar Yamin, Basel Katt (2019). A Survey of Automated Information Exchange Mechanisms Among CERTs
Grethe Østby, Muhammad Mudassar Yamin, Bilal AlSabbagh (2019). SIEMS in crisis management: Detection, escalation and presentation – a work in progress
Muhammad Mudassar Yamin, Basel Katt (2018). Modelling and Analyzing Attack-Defense Scenarios for Cyber-Ranges
Muhammad Mudassar Yamin, Basel Katt, Vasileios Gkioulos, Torseth Espen, Stewart James Kowalski (2018). Make it and Break it: An IoT Smart Home Testbed Case Study
Muhammad Mudassar Yamin, Basel Katt (2018). Detecting Malicious Windows Commands Using Natural Language Processing Techniques
Muhammad Mudassar Yamin, Basel Katt (2018). Inefficiencies in Cyber-Security Exercises Life-Cycle: A Position Paper
Courses attended:
Events attended with COINS funding:
COINS summer school, Zoom, Zoom, 2021
NISK 2020, Zoom, Zoom, 2020
COINS Finse winter school, Finse, Norway, 2019
COINS summer school, Metochi, Greece, 2019
SWITS 2019, Karlstad, Sweden, 2019
NISK 2019, Narvik, Norway, 2019
COINS PhD student seminar 2019, Narvik, Norway, 2019
COINS Ph.D student seminar, Longyearbyen, Svalbard, Norway, 2018
NISK 2018, Longyearbyen, Svalbard, Norway, 2018