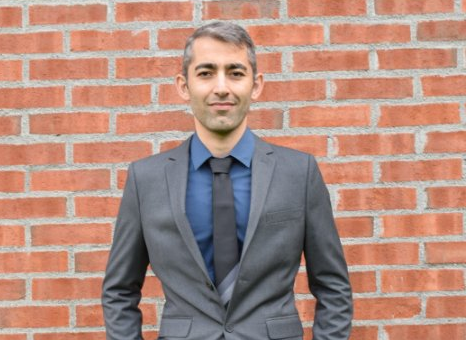 Maghsoud Morshedi Chinibolagh
Ph.D. started in: 2017
Expected year of graduation: 2021
COINS consortium member: University of Oslo
Supervised by: Josef Noll
Links:


Research area: Network Security
Project title: Application specific routing for managed wireless access
Project description: Manage wireless access in order to enhance security and privacy of access network. Current best effort wireless systems are open for malicious activity and various types of cyber attack. Hence, monitoring and remote management of wireless devices enables operators to enforce security policies and detect privacy issues, which leads to build trusted and reliable networks.
Publications:

Maghsoud Morshedi, Josef Noll (2021). Estimating PQoS of Video Conferencing on Wi-Fi Networks Using Machine Learning
Maghsoud Morshedi, Josef Noll (2021). Estimating PQoS of Video Streaming on Wi-Fi Networks Using Machine Learning
Maghsoud Morshedi Chinibolagh, Josef Alfons Noll (2020). A Survey on Prediction of PQoS Using Machine Learning on Wi-Fi Networks
Maghsoud Morshedi (2020). Preparing Wi-Fi Networks for Novel Services in Smart Infrastructure
Maghsoud Morshedi, Josef Noll (2019). Deploying Energy Efficient Wi-Fi Networks
Raheleh Kari, Henrique Murilo Gaspar, Anne Haugen Gausdal, Maghsoud Morshedi (2018). Human Interactions Framework for Remote Ship Operations
Maghsoud Morshedi, Josef Noll, Raheleh Kari (2018). Building Trustable Remote Monitoring and Management Systems
Maghsoud Morshedi, Hårek Haugerud, Kyrre Begnum (2017). Making the Case for Highly Efficient Multicore Enabled Unikernels With IncludeOS