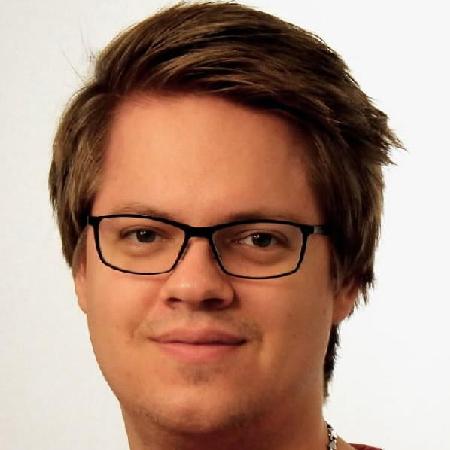 Jan William Johnsen
Ph.D. started in: 2016
Expected year of graduation: 2020
COINS consortium member: Norwegian University of Science and Technology
Supervised by: Katrin Franke, Stefan Axelsson, Thomas Walmann
Links:


Research area: Digital Forensics
Project title: Data Mining and Network Analysis for Financial Crime Detection and Investigation
Project description: Law enforcements have limited resources for analysing large amounts of data to produce timely results in criminal cases. We apply the methodology 'analysis by synthesis' to simulate fraud and money laundering patterns in benign datasets; to be able to control environmental parameters. Then, the indicators and behavioural characteristics of financial crimes are systematically studied, drawing conclusions for forensic analysis. Our research is contributing to the international problem of financial crime, by improving the efficiency and effectiveness of large-scale detection and investigation.
Publications:

Jan William Johnsen, Katrin Franke (2020). Identifying Proficient Cybercriminals Through Text and Network Analysis
Jan William Johnsen, Katrin Franke (2019). The impact of preprocessing in natural language for open source intelligence and criminal investigation
Jan William Johnsen, Katrin Franke (2018). Digital Forensics Report for Dagens Næringsliv
Jan William Johnsen, Katrin Franke (2018). Identifying Central Individuals in Organised Criminal Groups and Underground Marketplaces
Andrii Shalaginov, Katrin Franke, Jan William Johnsen (2018). The 2nd International Workshop on Big Data Analytic for Cyber Crime Investigation and Prevention 2018
Jan William Johnsen, Katrin Franke (2017). Feasibility Study of Social Network Analysis on Loosely Structured Communication Networks
Andrii Shalaginov, Katrin Franke, Jan William Johnsen (2017). IEEE Big Data 1st International Workshop on Big Data Analytic for Cyber Crime Investigation and Prevention 2017
Andrii Shalaginov, Jan William Johnsen, Katrin Franke (2017). Cyber Crime Investigations in the Era of Big Data
Courses attended:
Events attended with COINS funding:
COINS Finse winter school, Finse, Norway, 2019
COINS Ph.D student seminar, Longyearbyen, Svalbard, Norway, 2018
NISK 2018, Longyearbyen, Svalbard, Norway, 2018
COINS/SWITS Ph.D. student seminar, Oslo, Norway, 2017