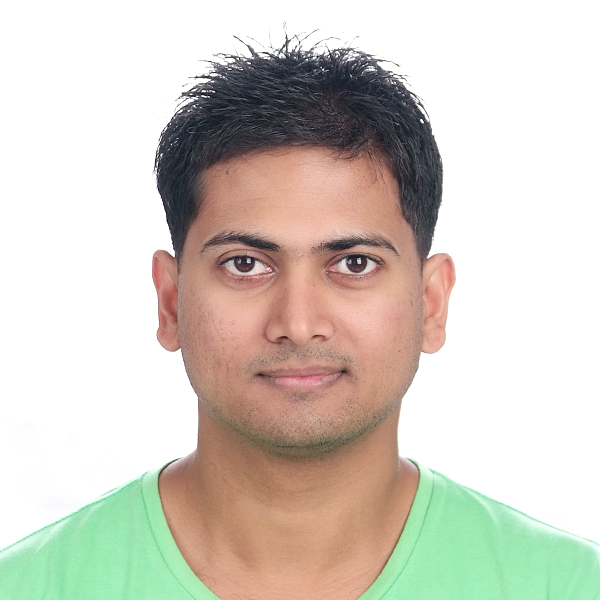 Ashish Rauniyar
Ph.D. started in: 2016
Year of graduation: 2021
COINS consortium member: University of Oslo
Supervised by: Paal Engelstad, Boning Feng, Do Van Thanh
Links:



Research area: Network Security
Project title: Towards a Secure, Energy Efficient and Resilient Internet of Things
Project description: As Internet of Things (IoT) has become one of the hottest research topics all around the world in academia, the potential for applying IoT in Industries for business ventures seems to be more promising. However, applying, analyzing, securing and optimizing the performance of IoT through the bio-inspired algorithms and machine learning algorithms opens up the new research direction. Thus, the main aim of this project is to apply novel bio-inspired algorithms and machine learning algorithms to enhance the security, energy efficiency and resilience management in IoT. We further plan to explore fog/cloud computing in IoT which will enhance the services provided by the IoT for real-time applications and supporting critical infrastructure.
We also plan to examine IoT architecture, inter devices interoperability. In addition, we will look into IoT security complexity, threat models, security measures including security challenges and requirements and apply machine learning and human-aided machine learning algorithms as a countermeasure for different security threat and attack models.
Publications:

Saurab Rauniyar, Vabesh Kumar Jha, Ritika Kumari Jha, Debesh Jha, Ashish Rauniyar (2021). Improving Polyp Segmentation in Colonoscopy using Deep Learning
Saurab Rauniyar, Vabesh Kumar Jha, Ritika Kumari Jha, Debesh Jha, Ashish Rauniyar, Abhishek Srivastava (2021). Automated Polyp Segmentation in Colonoscopy using MSRFNet
Ashish Rauniyar, Paal E. Engelstad, Olav Norvald Østerbø (2020). An Adaptive User Pairing Strategy for Uplink Non-Orthogonal Multiple Access
Ashish Rauniyar, Paal E. Engelstad, Olav Norvald Østerbø (2020). Capacity Enhancement of NOMA‐SWIPT IoT Relay System with Direct Links over Rayleigh Fading Channels
Ashish Rauniyar, Paal E. Engelstad, Olav Norvald Østerbø (2020). Ergodic Capacity Performance of D2D IoT Relay NOMA-SWIPT Systems with Direct Links
Ashish Rauniyar, Paal E. Engelstad, Olav Norvald Østerbø (2020). Ergodic Capacity Performance of NOMA-SWIPT Aided IoT Relay Systems with Direct Link
Ashish Rauniyar, Paal E. Engelstad, Olav Norvald Østerbø (2020). Ergodic Sum Capacity Analysis of NOMA‐SWIPT Enabled IoT Relay Systems
Ashish Rauniyar, Paal E. Engelstad, Olav Norvald Østerbø (2020). Exploiting SWIPT for IoT NOMA-based Diamond Relay Networks
Ashish Rauniyar, Paal E. Engelstad, Olav Norvald Østerbø (2020). On the Performance of Bidirectional NOMA-SWIPT Enabled IoT Relay Networks
Ashish Rauniyar, Anis Yazidi, Paal E. Engelstad, Olav Norvald Østerbø (2020). A Reinforcement Learning based Game Theoretic Approach for Distributed Power Control in Downlink NOMA
Ramesh Upreti, Ashish Rauniyar, Jeevan Kunwar, Hårek Haugerud, Paal E. Engelstad, Anis Yazidi (2020). Adaptive Pursuit Learning for Energy‐efficient Target Coverage in Wireless Sensor Networks
Ramesh Pokhrel, Ashish Rauniyar, Anis Yazidi (2019). In the Quest of Trade-off between Job Parallelism and Throughput in Hadoop: A Stochastic Learning Approach for Parameter Tuning on the Fly
Ashish Rauniyar, Paal E. Engelstad, Olav Norvald Østerbø (2019). Performance Analysis of RF Energy Harvesting and Information Transmission based on NOMA with Interfering Signal for IoT Relay Systems
Ashish Rauniyar, Jeevan Kunwar, Hårek Haugerud, Anis Yazidi, Paal E. Engelstad (2019). Energy Efficient Target Coverage in Wireless Sensor Networks Using Adaptive Learning
Ashish Rauniyar, Desta Haileselassie Hagos, Manish Shrestha (2018). A Crowd-Based Intelligence Approach for Measurable Security, Privacy, and Dependability in Internet of Automated Vehicles with Vehicular Fog
Ashish Rauniyar, Paal E. Engelstad, Hans Jonas Fossum Moen (2018). A New Distributed Localization Algorithm Using Social Learning Based Particle Swarm Optimization for Internet of Things
Ashish Rauniyar, Paal E. Engelstad, Olav Norvald Østerbø (2018). RF Energy Harvesting and Information Transmission based on Power Splitting and NOMA for IoT Relay Systems
Ashish Rauniyar, Paal E. Engelstad, Olav Norvald Østerbø (2018). RF Energy Harvesting and Information Transmission in IoT Relay Systems based on Time Switching and NOMA
Ashish Rauniyar, Paal E. Engelstad, Olav Norvald Østerbø (2018). RF energy harvesting and information transmission based on NOMA for wireless powered IoT relay systems
Ashish Rauniyar, Soo Young Shin (2018). Cooperative spectrum sensing based on adaptive activation of energy and preamble detector for cognitive radio networks
Ashish Rauniyar, Mohammad Irfan, Oka Danil Saputra, Jin Woo Kim, Ah Ra Lee, Jae Min Jang, Soo Young Shin (2017). Design and Development of a Real-Time Monitoring System for Multiple Lead–Acid Batteries Based on Internet of Things
Ashish Rauniyar, Paal E. Engelstad, Boning Feng, van Thanh Do (2016). Crowdsourcing-based Disaster Management using Fog Computing in Internet of Things Paradigm
Events attended with COINS funding:
6th Training School on Machine and Deep Learning for (Beyond) 5G Wireless Communication Systems, Barcelona, Spain, 2019
IEEE Nordic Student and Young Professionals Congress, Helsinki, Finland, 2019
Global Solutions Summit 2018, Berlin, Germany, 2018
2018 Summer School on "Fog Computing", Shanghai, China, 2018
First Nepal Winter School in AI, Kathmandu, Nepal, 2018
2nd IEEE European Symposium on Security and Privacy, Paris, France, 2017
COINS summer school, Metochi, Greece, 2017
COINS Ph.D. student seminar, Bergen, Norway, 2016