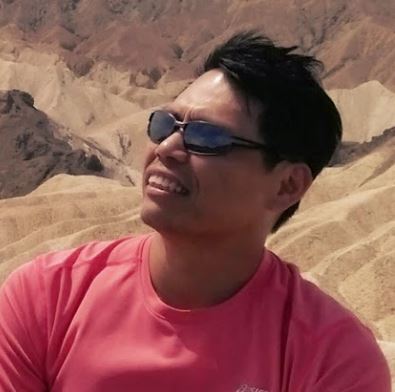 Shao-Fang Wen
Ph.D. started in: 2015
Year of graduation: 2020
COINS consortium member: Norwegian University of Science and Technology
Supervised by: Stewart Kowalski, Rune Hjelsvold
Links:



Research area: Security Management
Project title: Hyper Contextual Information Security Management
Project description: Investigate how knowledge and team management technologies can be best applied to support the work of information security and privacy managers. The research will first focus on developing an information security management upper ontology and, using socio-technical modeling methodologies to measure the effectiveness and efficiency of security and privacy management functions in organizations and societies. The ontology will then be used to evaluate and develop knowledge and team management technologies for information security and privacy management.
Publications:

Mazaher Kianpour, Shao-Fang Wen (2020). Timing Attacks on Machine Learning: State of the Art
Shao-Fang Wen (2020). A Multi-Discipline Approach for Enhancing Developer Learning in Software Security
Shao-Fang Wen, Basel Katt (2019). Development of Ontology-Based Software Security Learning System with Contextualized Learning Approach
Shao-Fang Wen, Basel Katt (2019). Learning Software Security in Context: An Evaluation in Open Source Software Development Environment
Shao-Fang Wen, Basel Katt (2019). Managing Software Security Knowledge in Context: An Ontology Based Approach
Shao-Fang Wen, Basel Katt (2019). Preliminary Evaluation of an Ontology-Based Contextualized Learning System for Software Security
Shao-Fang Wen, Basel Katt (2019). Towards a Context-Based Approach for Software Security Learning
Shao-Fang Wen, Mazaher Kianpour, Basel Katt (2019). Security Knowledge Management in Open Source Software Communities
Shao-Fang Wen, Mazaher Kianpour, Stewart James Kowalski (2019). An Empirical Study of Security Culture in Open Source Software Communities
Shao-Fang Wen (2018). An Empirical Study on Security Knowledge Sharing and Learning in Open Source Software Communities
Shao-Fang Wen (2018). Learning Secure Programming in Open Source Software Communities: A Socio-Technical View
Shao-Fang Wen (2018). Software Security Knowledge Transferring and Learning with Concept Maps
Shao-Fang Wen, Basel Katt (2018). An Ontology-Based Context Model for Managing Security Knowledge in Software Development
Shao-Fang Wen (2017). Software Security in Open Source Development: A Systematic Literature Review
Shao-Fang Wen, Stewart James Kowalski (2017). A Case Study: Heartbleed Vulnerability Management and Swedish Municipalities
Shao-Fang Wen (2016). Hyper Contextual Software Security Management for Open Source Software
Courses attended:
Events attended with COINS funding:
COINS summer school, Metochi, Greece, 2018
COINS Ph.D student seminar, Longyearbyen, Svalbard, Norway, 2018
NISK 2018, Longyearbyen, Svalbard, Norway, 2018
COINS Finse winter school , Finse, Norway, 2016